Skip to Main Content
It looks like you're using Internet Explorer 11 or older. This website works best with modern browsers such as the latest versions of Chrome, Firefox, Safari, and Edge. If you continue with this browser, you may see unexpected results.
Business School Liaison Librarian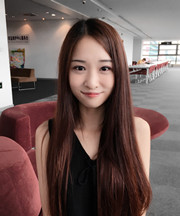 Mingfei Gong ( Violet )
Welcome to the subject guide for Economics!
This guide will help you with referencing and academic writing. You will be able to find the following materials here:
Quick Search
DISCOVER: all subjects
Search for print and electronic resources in Library Catalogue and most of the library databases
Search

Library Catalogue (OPAC)
Search for print books, e-books and print journals in library collections
Find an Answer for Your Question
Cannot find the answers you need?