Skip to Main Content
It looks like you're using Internet Explorer 11 or older. This website works best with modern browsers such as the latest versions of Chrome, Firefox, Safari, and Edge. If you continue with this browser, you may see unexpected results.
Contact us
TEL:(86)0512 88161290/1291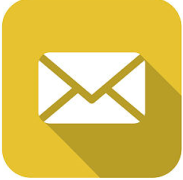 Email to Lib-USD@xjtlu.edu.cn
What is "Course Reserves"
Course Reserves is one of the core library services to support the University's teaching and learning by ensuring that heavily used resources are available to students. One of available items in reference textbook in module specification of the term will be put in the Course Reserves book shelf.
"Curriculum" is a new feature in the Library Catalogue System. This feature provides students with a convenient way of searching for their desired reference books. "Curriculum" covers the reference books in Semester 1 of Academic Year 2020/21, and one copy of these reference books can be found in Course Reserves.
How to Submit Course Reserves Items & Processing Time
How to Submit Course Reserves Items
Add the item titles in Reference Textbook in module specification in e-bridge, and one of the available items will be put in the Course Reserves book shelf.
Email the Library Collection Circulation Type Changing Request Form to Lib-USD@xjtlu.edu.cn.
Directly submit the Library Collection Circulation Type Changing Request Form to 3rd floor Circulation Desk.
Book reserves are processed upon academic staffs' submission. Library staff processes book on a first-come, first-served basis. For best results, we suggest that you submit Reserve lists one month before the beginning of each semester.
Processing times are approximate and will vary depending on the time of the semester, the amount and availability of materials, and other factors. Library-owned materials needed for Reserves are often out on loan and must be recalled before they can be processed. This can cause significant delays. Although we are committed to making Course Reserve books available when needed, we cannot guarantee processing time.
How to access to Course Reserves
Search the item on the library OPAC system (https://opac.xjtlu.edu.cn) based on the different attributes such as title, author, ISBN or others.

Find out call number and current availability information of the item you want. The location of the Course Reserves items is "Library Floor 3 - Course Reserves".
To search for any reference books that you need, please go to

https://opac.xjtlu.edu.cn/shelf/curriculum_browse.php

.

Reference books can either be browsed in the Course List or be searched for by Module Title, Module Code, Department or Semester through the search e

ngine.

Click on "Module Title" to see the book information including title, author, public information and call number.

Click on "Title" of the book to se

e the specific information such as location and status.
Clic

k on "Fol

low

" to colle

ct

reference book

information that you need.

The collected information can be found in "My Module" of "My Lib".
Borrowing and Returning Course Reserves
Borrowing Course Reserves
Request the item with its call number at the library Circulation Desk.
Course Reserves items must be returned before the Circulation Desk closing hours on the borrowed day.
At most 2 items can be requested at one account.

Course Reserves items are not allowed to renew or reserve.
Returning Course Reserves
Course Reserves items must be returned to the Circulation Desk on the 3rd floor. Please DO NOT return to self-returning machines.
Due to the great demand for items on Course Reserves, fines are higher than general collection in order to deter borrowers from keeping materials past the due date and time.
0.5 RMB per day/item will be charged for any overdue item.

When Course Reserves are overdue, your borrowing privileges will be blocked until you return them.

If you continue to deprive others of Course Reserves materials by keeping them overdue, you may be barred from all Course Reserves checkouts. You may also be reported to the Student Affairs Office, and your name may be given to the course instructor.