Skip to Main Content
It looks like you're using Internet Explorer 11 or older. This website works best with modern browsers such as the latest versions of Chrome, Firefox, Safari, and Edge. If you continue with this browser, you may see unexpected results.
Introduction
XJTLU Library Volunteer Team
Library Volunteer Team work with Library staff to support library classification, services and space through daily work. It helps to organize and promote student activities and other interesting events as well. Joining the team means developing new skills, sharing your love of reading and libraries with others, and making new friends.
XJTLU Library Narrator Team
The XJTLU Library Narrator Team is an official unit established by the University Library, under the guidance of members of Library staff, dedicated to support the Library's mission of disseminating its ethos and development to a broad range of stakeholders, both internally and externally. The Team's primary responsibility is to provide bespoke tours and guide services to Library visitors of all ages within and outside of the University in a positive and interactive manner, while enforcing the intention to share the Library's culture and value to a wider community.
Requirement
1. No limitation on grades or majors.
2. Work time: At least 4 hours per week; at least 16 hours per month.
1. Friendly, enthusiastic, professionally mannered and resourceful.
2. Strong communication skills; fluent in both Mandarin and English.
3. Happy to engage with visitors and committed to perform great responsibility to ensure that all the visits are performed smoothly as planned.
Benefits
Acquire a variety of hard and soft skills

Expand your network and meet new friends

Completion of 90 hours: XJTLU Library Volunteer Certificate
Become a Volunteer
All volunteer opportunities are advertised on Library Wechat when they become available. Please follow us on our WeChat official account for up to date information.
Contact us
TEL:
(86)0512 8816 1290/1291 (SIP)
(86)0512 8897 0716/0717 (TC)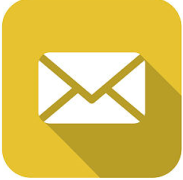 Email to
Lib-USD@xjtlu.edu.cn (SIP)
LIB.TC@xjtlu.edu.cn (TC)